While it's now easy to send money to your friends and families overseas or pay for goods and services, this ease comes with pitfalls. When sending money overseas and being asked to provide sensitive information, it's essential to be wary and use your best judgment. Here are money transfer scams to look out for, how to avoid them, and how to protect yourself from being a scam victim.
How To Recognize A Money Transfer Scam
You need to be cautious when someone asks you for money, especially people you don't know. Look for these red flags. If you spot one, we advise you not to continue with the transaction.
Something that seems too good to be true – for instance, someone call and says you've won a trip to a particular location and asks you to send money for the processing fee.
Stranger contacts you suddenly via phone, text, email, or social media.
A company that contacts you with no mail address.
Someone asked you to transfer money as soon as possible.
You're asked to give out personal information like PINs or passwords.
You're told to click on a link in an email or text message to 'verify' or 'update' your account details.
Getting different messages from someone you don't know overseas asking for money in return for services.
Getting messages with spelling mistakes and grammatical errors and claims to be from a company asking for money.
Keep in mind that your bank or financial institution will never:
Request for your online banking PIN or password.
Tell you to transfer funds to a specific account for fraud reasons.
Tell you to update or verify your bank details by clicking a link in a text.
Common Money Transfer Scams To Avoid
Scammers develop new tricks to deceive their victims. Here are some common ones to avoid.
Relative in Trouble Scams
Some scammers will contact you claiming your grandson, distant cousin, or great aunt is in trouble, and they need money right away. The scammers will even give you many reasons why you can't talk to the person.
Online job scams
You see different ads online about making quick money from home. You're working with a scammer if your new boss asks you to deposit a check they gave you into your own bank account. If the deposited check is fraudulent, and you've withdrawn the money and send it to your boss, the funds will be removed from your personal account.
Romance scams
You may be a victim of romantic scams if you find yourself falling in love online with someone you never meet. This scammer could be sending you pictures and videos of another person they're impersonating. Over time, they start to ask for money for reasons such as paying off debts to return home or returning to the U.S. after working overseas.
Quick money bait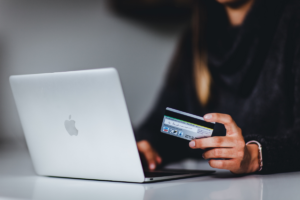 Some scammer will ask you to invest some amount in overseas business and promise some percentage of the money in returns. Some will tell you've won a lottery or an inheritance from overseas. Please don't believe them. Make an arrangement to meet the people involved in person, and if you can't, it's a red flag.
Charitable giving
Some scammer pretends to be an orphanage overseas. You may receive letters requesting your support, but most letters are scams. There's no need to deny your charitable compassion-just do your due diligence to make sure the money goes to the right place.
How To Protect Yourself From Getting Scammed
Unfortunately, even the savviest person in this world can be a victim of money transfer scams. But at the same time, you need to be informed of how scammers may contact you. Follow these tips if you want to protect yourself from scams.
Never send money to a stranger.
Do your research before sending money to people you don't know.
Never send or give your financial information to people.
Only use licensed and trusted money transfer services.
Be aware of fake emails, caller IDs, and social media profiles.
Contact your friends, family members, or even your financial institution to discuss the legitimacy of the situation.
Reporting A Money Transfer Scam
Call your financial institution to protect your personal account and identity if you're a victim of a money transfer scam. Also, reach your local police department — even if the fraud isn't local. Try to file a report with the state and federal authorities. Use these strategies to protect yourself from getting scam and report any potential scammers to the proper authorities.