Productivity tools for entrepreneurs are there to help you manage your time and business better. Being an entrepreneur is not easy because you have to be good at multitasking and time management. In other words, you have to deal with multiple tasks at the same time. If you want to become an entrepreneur, find out how to start a business without bigger concerns.
Even when you delegate your tasks to others, you still have to be on top of things. But, just like in any other part of our lives, we always turn to one thing that can always help us – technology! We can always count on technology to help us, no matter what is the problem we are facing.
If you are an entrepreneur, using technology is not only recommended, it is a must. But what kind of tools you can use?
Types Of Productivity Tools for Entrepreneurs
There are various tools available for upgrading your entrepreneur game. But, there are the basic ones that you will need:
Project management – Organize your tasks, so you don't miss out on anything! This type of tool is especially handy if you have remote workers or freelancers who don't fit into the classic nine-to-five schedule. You can track tasks, deadlines, and read reports.
Time tracking – If you have a lot of remote workers, this is a great tool to track the work of your employees. These tools are very popular today. They are usually used by remote workers and freelancers.
Communication – It is really important to have efficient communication with your employees. Make sure your employees and your teams get all messages and tasks on time. Currently, the most efficient are online tools. There is a huge selection of these tools on the internet and it is up to choose the right one for your team.
Calendar management – You need to be on top of things, and you have to visualize the timeline of your tasks. This way, you can have the knowledge of what is done, what you need to do right now, and what to do next.
To-do list – These tools help with completing tasks. Whenever you have a lot of tasks to do, on a daily, weekly, or monthly basis, it is better to write them down. In short, you can get a clear perspective of your tasks.
Best Tools for Entrepreneurs
We did research and came up with a list of different types of tools for entrepreneurs. If you are an entrepreneur or you want to become one, use these tools to increase the efficiency of your team.
Zoom
We live in a world where online communication is becoming more and more popular. Since it is impossible to be present in several places at the same time, these tools have proven to be very effective. Therefore, having a meeting in a traditional conference room becomes more complex and expensive.
Instead of having a meeting in a traditional room, you can use Zoom. Zome is one of the most popular online productivity tools in the world. It allows over a hundred people to attend meetings. Most importantly, you can turn every room into a conference room and communicate with your colleagues.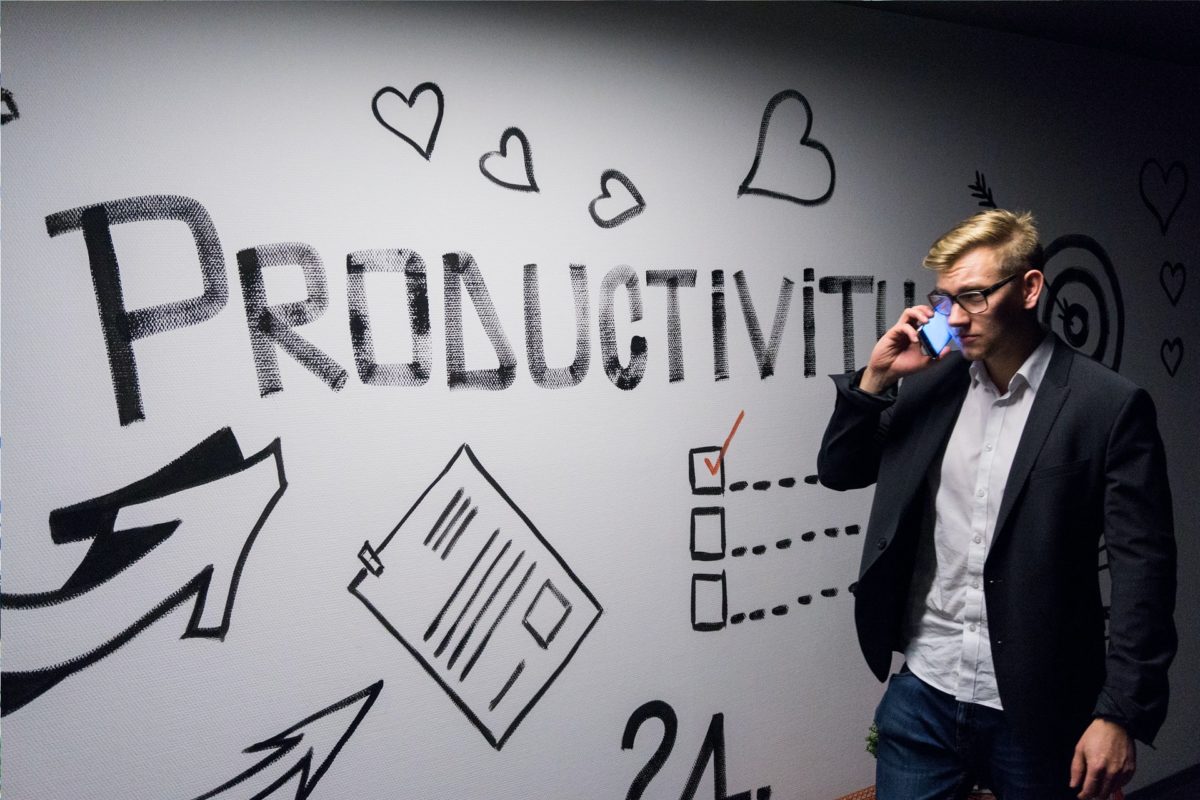 Asana
When your team is overwhelmed with tasks, you need a better organization. Whether you are a CEO, project manager, freelancer, remote worker, you may experience many benefits of using Asana.
Asana is a project management tool, which helps you to organize your employees into teams. With this structure, you can assign tasks to each member of the team easily. Share project descriptions, deadlines, tasks, subtasks, etc.
Google Docs
Before Google Docs we used to share Word and Excel documents via CD and USB. Today, everything is online! It is not a coincidence that with Google Docs you can create and share documents, spreadsheets, and presentations online.
If you have a Google account, use this powerful tool. You won't be disappointed!
Trello
Another interesting product management tool for entrepreneurs. If you are looking for a solution that is easier than Asana, then Trello is for you. This is a task management tool that allows you to sort your tasks into cards.
It looks like a solitaire game. Therefore, organizing and tracking tasks will be fun. Your employees will enjoy using this tool.
Google Calendar
By using Google calendar, there is no chance that you will miss something. As you can guess, with this tool you get a calendar. By clicking each date on the calendar, you create an event. Make sure to create important events only.
You can also create notifications, invite other people to your events, have Google Meet online meetings, and much more!