Debt consolidation is the process that involves consumers taking out new loans to pay off other liabilities and consumer debts. Many debts are combined into a single, bigger debt, usually having more favorable payoff terms – lower monthly payments, lower interest rate, or both. You can use debt consolidation to deal with debt such as car loan, credit card debt, student loans, and other liabilities. In this article, we will walk you through the process of getting a debt consolidation loan.
1.   Check Your Credit Score
To increase your chances of getting a debt consolidation loan, you need to have a good credit score. So, the first step is to check your credit score. Generally, higher credit scores give you a better chance of qualifying for a debt consolidation loan. With good credit scores (690 to 850 FICO), you may get to pay the lower interest rate and monthly payments. But if you have a bad credit score, which is usually between 300 to 629 on the FICO scale, many lenders won't approve your loan application. However, this doesn't mean you won't get a loan.
Also, keep in mind that it is possible for your credit report to have errors, so it is vital to check your credit report to ensure everything is accurate. If your credit score is not good enough, find a way to fix it. If you can wait until your credit score is better before applying for a debt consolidation loan, it's always a better option.
2.   List Your Debts and Payments
Before applying for a loan, it's vital to understand what you want to get out of it. Start by making a list of all the debts you are looking to consolidate, such as credit cards, payday loans, store credit cards, and other debts with high interest, and add up the total amount. You will want the loan amount you are trying to get to sum up these debts. After adding up the amount you pay every month towards your debts, try to check your budget for adjustments to your spending required to continue debt repayments.
3.   Compare Personal Loan Rates
Now that you know what you are looking for, you can narrow down your search to lenders that offer the kind of debt consolidation loan that fits your needs. Lenders offer a wide range of credit, although debt consolidation loans can be more expensive for people with bad credit. Bank loans are suitable for people with good credit, and those with an existing banking relationship may also be eligible for a discount rate.
Credit unions are non-profit organizations, and they provide lower rates to those with bad credit. However, you must become a member before you can apply for a debt consolidation loan. Some of the other features you may want to consider include payment options, payments reported to credit bureaus, and financial support and education.
4.   Apply for a Loan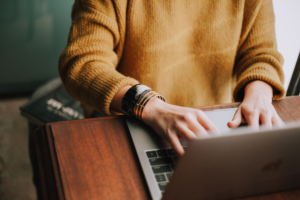 Once you find the lender that offers the kind of loan suitable for your unique need, it is time to apply for the loan. When you are ready to apply, gather documents such as income verification, proof of identity, and proof of address. Your lender may also ask for other documents.
Many lenders only take a couple of minutes to review your loan application and qualify you. But if they need more documents, the process can take more than a day. During this period, you may want to keep an eye out for any phone calls or emails. This can fasten the loan approval process so that you can know your position as fast as possible.
5.   Repay Your Loan
Now that you have been approved, there is one more important step you need to take. If the lender provides direct payment, the proceeds will be disbursed among your creditors and pay off your multiple debts. You may need to call each creditor to make sure your debt has been paid off.
In the case your lender doesn't make direct payment to your creditors, then the money will be deposited into your bank account, and you are tasked with repaying your debt. You may want to make the payment right away to avoid paying additional interest on your old debts or be tempted to use the money for something else.
Conclusion
If you decide to apply for a debt consolidation loan, you should be able to use the chance to get all of your debt under control. Create a new budget for yourself, so you know where you might be able to save money. By streamlining your debt and creating a new budget plan, you should be able to pay your debt with ease.