Have you ever found yourself in a situation where you thought: "If only there were an app to help me in this exact situation?" Well, chances are there was at LEAST one that might have been of aid.
Today we take a look at a few essential apps on both Android and iOS you should have on your phone.
Instant Heart Rate
Whether you are curious to know your heart rate during a workout or jog, or suffer from some sort of heart condition that requires you to monitor your heart beats this app has got you covered. The only requirements are a camera and flash.
It is a bit slower than other devices you could do this with, but better than nothing, right?
CamScanner
This is the best document scanner on the market.
It allows you do photograph texts, create pdfs and even perform OCR (Optical Character Recognition) which is a fancy way of saying it can convert images of texts to actual text you can browse through (and find words in, which is also the most common use, especially for students).
QR Scanner
Yes, this comes built-in to iPhones, but not all android phones. The QR technology has grown quite a lot over the years. With a simple scan, you can:
Dial a number
Be redirected to a website
Send an email
Download apps
View location
Apply discounts
… and many more! It makes it to the top of any essential apps list with ease.
Pininterest
The app that combines social media with an image-posting platform. It makes our list of essential apps because of its intuitive user interface, huge image archive and convenient features.
Brave
With privacy concerns being the talk of the town in recent years, this browser will help you keep away annoying adds and trackers. It has built-in 'shields' features that will keep away any unrequested access websites will try to force on you.
Set duckduckgo as the default search engine and you are good to go.
Shazam
The popularity of this app has dropped since its release in 2008, so we find it necessary to reiterate its use.
Is a song playing in a mall or on radio that you do not recognize? Boot up Shazam and it will tell you its name and composer.
A simple, straightforward and essential app.
PowerAmp (android only)
Ever found yourself searching for a music player with a gorgeous, but compact GUI, lots of features and most importantly, a great equalizer?
Search no more, as this app is the best one you could possibly get. It is especially appreciated by the community for its highly-customizable equalizer that has lots of presets.
Busuu
Language-learning apps are not anything new, however, Busuu deserves a spot on our essential apps list simply because it combines many aspects that you would find separately on other similar apps.
There is a curriculum you should follow, but if you already have some basic knowledge on the language you want to learn, you can freely skip ahead.
There is a friendly community which you can request corrections on your exercises from (and actually get answers). And many more!
Notify Me
A simple app that lets you set notifications to appear on a selected date, or simply have them displayed all the time, unless you do a specific gesture.
Waze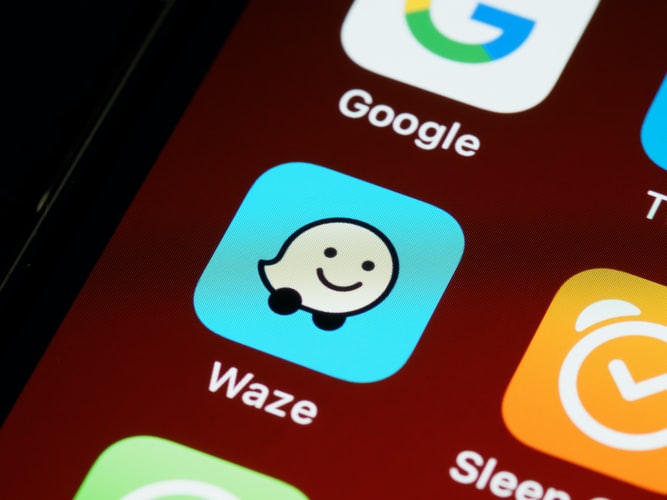 An alternative to google maps, Waze lets its users notify each other of possible traffic jams and has a super clean-looking interface.
The social aspect of the app is what it is most appreciated for. It will also remember your frequent destinations and notify you of the cheapest gas stations along the way.
So, what do you think of our essential apps list? How many of them do you use in your daily life? Do not hesitate to let us know.