If you are ready to renew your car insurance then you need to know how to compare car insurance rates properly. You need this guide!
Why Compare?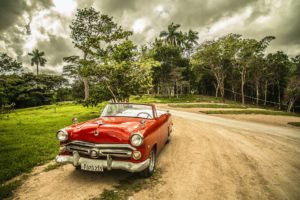 There are plenty of people who don't feel the need to compare car insurance rates. These people believe that staying with the same company gets the additional discounts and ensures they are getting the best deal possible. Of course, some people just think it is too much hassle to look for a different insurer.
The truth is if you stay with the same company you are almost certain to get a bad deal. Companies offer new customer incentives and other discounts to new customers. If you are a steady customer they assume they will keep your business and don't feel they need to try too hard.
In short, you will be better off if you discover how to compare car insurance rates.
Car Insurance Comparison Sites
These are useful tools in your search to compare car insurance rates. However, that doesn't mean you search the comparison site and then take the cheapest quote on the list. There are two things you need to consider first:
Companies That Don't Use Comparison Sites
It may sound surprising but there are still some companies that don't use comparison sites! These insurers can only be contacted directly. This helps them t keep the costs down and give you a great car insurance quote.
But, you will need to check who isn't on the comparison sites and get a quote from them directly.
Like For Like
Comparison sites list the insurance quotes they have found. They usually list in price order, allowing you to see the cheapest first. However, that doesn't mean all the quotes are offering the same cover.
Start by taking the first three quotes and comparing the following information. In order for the quote to be fair the cover needs to be the same:
There are several levels of cover, ranging from the basic legal requirement to complete coverage for your vehicle and everyone near you. You will need to decide what level of cover you require and then make sure that all the quotes you are looking at offer the same deal.
Take your time reading the quote to ensure you know what is covered and what isn't.
Al insurance companies offer an excess or deductible. This is what you will need to pay when making a claim. The higher the deductible the less worthwhile it is to make a small claim. Equally, the higher the deductible the lower the cost of the insurance.
Again, you need to decide what level of deductible you are prepared to pay and then compare your quotes on that basis.
Some insurance policies offer extras, such as windscreen cover or legal aid. It is worth checking what is included and how they affect the price. After all, you need to be comparing like-for-like to ensure you are getting the best deals possible.
Introductory Offers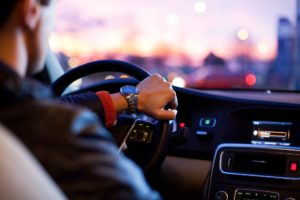 When you are prepared to move between insurance companies you will often find there are introductory offers to help convince you to use a particular service. Make a note of any offers and factor this into your price comparison. It could make a significant difference from year to year.
It is worth noting that some companies offer discounts to stay with them. These should also be considered as they may bring the cost down and they will reduce the hassle of changing insurers.
Final Thoughts
Choosing the right insurance company can be difficult. Comparing all the above factors is a great way to narrow down your selection and potentially choose the best one. But, you do also need to spend a moment considering the company. There is little point in choosing the cheapest policy only to find they are hard to contact or unwilling to payout.
Do your homework first and check the reputation of the company, this will ensure you get high-quality service when you need it.