Do you remember the last time you were in a waiting room and for whatever reason you did not have your phone with you? I vividly do. Dentist appointment and it got delayed 1 hour. One whole hour waiting, staring at the wall without my phone! Imagine the boredom. Not again.
That whole hour of waiting gave me plenty of time to think and I had a small epiphany. What I realized is that I spend more time browsing for apps to help me kill some time than actually enjoying myself. So, even if I had my phone with me, I would probably waste a ton of time looking for something to do!
I have endured countless hours of boredom and endless browsing on the App Store, so you won't have to. And here are my best apps to kill some time list.
Reddit
I have been a long-time lurker of Reddit, for many, many years in fact. I rarely post and just spend my time browsing. I am sure you have already heard of the name at least but, in essence, Reddit is a hub of communities for pretty much everything out there, from small to huge communities.
You can join these communities (subreddits) to customize your homepage, as in, your feed will be updated with posts from those groups. On the other hand, you can just browse the popular page and hours will fly by without you even noticing it. It is that addicting.
In my experience, people are very nice here and we use nicknames, so you do not even have to expose yourself like other social media. Try it!
Crossy Road
Remember the frog game, it was called Frogger I think, where you had to cross the river without dying? The style is exactly the same but it is a bit more modern, with several new worlds and obstacle courses.
On top of the nostalgia, you will surely enjoy the experience and the sheer challenge spread across countless levels.
2048
This is one of the most famous apps in the entire store. It is simple, light on your phone but extremely heavy on the brain!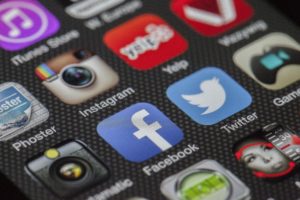 The premise is simple. Match the same values while trying to reach 2048 without getting stuck and losing. You can, however, keep on playing after reaching it to achieve higher scores. The best part about this game is that it is great for everyone, children and adults alike. And the feeling is very similar to those old games that the replay value comes from getting better and better!
Just Jigsaws
The most relaxing app ever for me. I grew up building jigsaws and struggling to keep them together for days straight, asking my grandma to not demolish my hard work while cleaning the house! Two thousand or five thousand jigsaws were real achievements when I was younger.
If you like that type of challenge, then this app will be your perfect companion to kill some time. You can even upload your own photos and turn them into a jigsaw! On top of that, their gallery is huge, counting thousands of puzzles available.
Beat Stomper
If you enjoy rhythmic games, then Beat Stomper totally is your jam. Great music, full of lights and movement, and, best of all, it is offline! If you are struggling with your Internet connection, this app is perfect to enjoy for countless hours.
Do not forget your headset, or else everyone will be rocking around with you and your music… or not!
Rise Up
Another offline game that promises hours and hours of fun. The premise is pretty unique. You can to control a balloon and try to get it as high up as possible while dodging or breaking obstacles. Like most great games, it is simple but with high replay value, making it one of the best contenders on this list.
Criminal Case
Our last suggestion is a search and clicks game. You are a detective that needs to find clues in crime scenes. The faster you are, the higher you score. The main objective is solving crimes, so you also have dialogues and stories behind every mission, which is pretty fun.
Final thoughts
There are so many apps now that it is nearly impossible to find something good and simple. We have put together an all-around list that should please everyone's tastes. Hopefully, you will be able to kill some time with these apps, while enjoying yourself, of course! And you won't have to spend hours on hours trying to find an actually decent app.