The car manufacturing industry is one of those trades where you hardly see new players, but competition is relatively high among the existing ones.
The industry plays a very crucial role in the global economy because of its products.  This is because vehicles have become quite an integral part of our lives because of their use. So, whether you are using it for a personal or business basis, the fact remains they make transportation easy.
Even  though there no emergence of new businesses in the industry, these companies strongly compete with each other. Still, each one is trying to provide the best products and services to its consumers and get top ranking.
Here's a list of the first ten leading automakers in the world.
Toyota Motors
It is a Japanese-based car manufacturer and  is the world's topmost car manufacturer. Toyota is best known for its quality in every car they deliver.
Kiichiro Toyoda established the company in 1937.  And some of the vehicle models that Toyota manufactures are Tacoma, Corolla, 4Runner, Lexus, Prius, and the hybrid electric sedan.
The company several factories distributed around the world. And one of the most sold Toyota model cars globally is Toyota Corolla. The Corolla still remains the world's topmost selling model.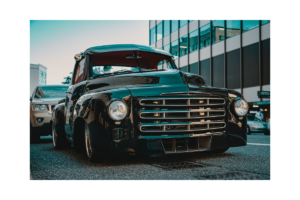 Volkswagen Group
Volkswagen Group is a German-based automaker. The German Labor Front founded the company in 1937, and it is one of the biggest car manufacturers in Europe.
Some of its models include Porsche, Lamborghini, Audi, and Bentley.  However, the company plans to produce and deliver more than 10 million vehicles globally. They also manufacture and supply spare parts and offer financial services to their customers.
General Motors 
General Motors was established in 1908 in Detroit, Michigan, United States.  Fredrick L, Charles Stewart Mott, and William C.Durant are the Co-founders of  General Motors company.
It leads in electric cars and has its factories in more than 35 countries worldwide.
General Motors manufactures exceptionally great cars making its customers stick with the company. The primary vehicle models they produce are Buick, GMC, Cadillac, and  Chevrolet.
Ford Motors
Ford Motors was established in the year 1903 by Henry Ford at Dearborn, Michigan, United States.
The company sells its vehicles under two names Ford and Lincoln. It uses Ford for commercial and passenger cars and Lincoln for luxury cars. Some of the company's car models are Fusion, Fiesta, Eco sport, Ranger, F-150, among others.  But, the most sold car in Canada and the U.S is the F-Series pickup.
BMW Group
BMW was established in 1916 by Karl Rapp and had its headquarters is in Munich, Germany.  The company is best for manufacturing luxury cars and motorcycles in the world.
Its best-sold Luxury vehicles include Rolls-Royce, BMW, and MINI. The company also offers many services, including credit financing,  spare parts supply, and leasing to its customers.
Honda Motors
Honda motors is the second-largest automotive company in Japan. Established in 1948 in Hamamatsu, Japan, it boasts of employing more than 208,000 people globally.
Hondas are best when it comes to high performance. The best-sold luxury car in the company is Acura.
Plus, some of the company's vehicle models are Odyssey, Civic, Fit, and Insight Hybrid.
Nissan Group
It is a Japan-based automotive company established in 1933. The company has its headquarters in Yokohama, Japan.
The founders were Meitaro Takeuchi, Masujiro Hashimoto, Kenjiro Den,William R. Gorham, Rokuro Aoyama, and Yoshisuke Aikawa. Nissan tries to deliver more dynamic, safe, comfortable, and affordable cars.
However, the major car models it manufactures are Nissan, Datsun, Infinity, and Nismo. It has more than 142,000 employees around the world.
Hyundai Motor Group
Hyundai is a South Korea- based company established in 1947 by Chung Ju Yung. The company headquarters is in Seoul, South Korea. Hyundai is known for delivering safe and quality vehicles.
Some of its models are Tucson, Accent, and Santa Fe. One of the company known luxury vehicles is Genesis. It also supplies spare parts, provides auto repair services in its centers, and offers credit financing to its clients.
Fiat Chrysler Automobiles
It is a multinational automotive company established by Giovanni Agnelli in 1899 in Turin, Italy. It has its headquarters in London, United Kingdom.
The company has employed 235,000 people globally. Some of its best-sold car brands are Alfa Romeo, Maserati, Jeep, Chrysler, and Fiat Professional.
Daimler AG
Gottlieb Daimler and Karl Benz at Stuttgart founded the company in 1926. It boasts of being among the top 10 car manufactures in the world.
It has more than 289,000 people employed worldwide.
The company's best-sold car models are Mercedes Benz, Maybach, Mercedes-AMG, and Smart.
The competition among car manufacturers benefits the consumer the most. Whether you are looking for a business, a personal, or a luxury car, there is something for everyone.  The companies try cover every need of their consumers.