Voice over the Internet Protocol has become a priority, especially now that working from home is a thing. Having this in mind, staying connected and going on about their businesses, as usual, remains a need. VoIP allows phone calls to connect over the internet at a friendly and flexible rate. Therefore, making it a priority over the traditional landline system.
VoIP manages all voice communications from a central place. Regardless of how many users connect, where the connections are from, and the kind of devices they use.
This sounds great, right? We have diligently researched and compiled this list of top business VoIP providers you can consider for more affordable and reliable voice communications:
Nextiva
Nextiva is one of the leading V0IP providers in the market today. They provide a variety of plans at affordable prices.
They connect your mobile devices to the network. Furthermore, if you have a traditional phone system, they modernize it to make it relatively easy to switch to them.
After you buy a plan, you get a free phone number at no extra charge. Once you have VoIP installed, you can start using it immediately. Even with the same devices you already have, without necessarily spending on new hardware.
Plus, you can also install a desktop application on your desktop and turn it into a phone.
Whether you go with your traditional phones or buy a softphone, each plan comes with phone-specific requirements like holding music, group calls, and HD voice, among others.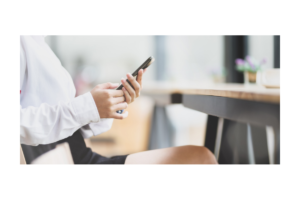 Ooma Office
If you do not have an IT team in your company and need VoIP that is easy to implement, administer, Ooma has got your back. They also offer ongoing maintenance services, so put your worries at ease.
Ooma Office is the best option for businesses that do not have in-house IT people. Its auto-configured technology makes it easy to implement if you have a softphone or a traditional phone system.
Ooma's hardware takes less than 15 minutes to install, and it is easy to administer as it is user-friendly. You can set up new employees within clicks, and you do not need any technical skills. Its simplicity makes it the easiest to manage without having to hire another person for that role.
This particular VoIP has the best customer care team. And in case you experience any challenges during installation or concerns, you can easily reach them via a phone call.
They also have an active community forum for the same purpose. All these you can get in both plans:
 Ooma Office plan, $19.95 per user per month
Ooma Office Pro, $ 24.95 per user per month.
RingCentral
Does your team contain less than 10 members, and do you still need an in-house communications plan?
Then RingCentral began with you in mind. The entry-level plan has everything you are looking for in a phone system for ten or fewer people.
These include HD voice, text notifications for voicemails, unlimited calls and business messaging, free phone numbers, and porting of existing numbers.
They come with free applications that can help you turn your desktop or mobile phone into a business phone. They have four plans including:
Essentials – $19.99 per user per month
Standard – $27.99 per user per month
Premium – $ 34.99 per user per month
Ultimate – $49.99 per user per month
Phone.com
Phone.com is the best option if you handle a few calls daily and thus only need 300 minutes per user month. Therefore, it is common in offices where one-on-one interactions with clients are a preference.
This option is also best for startups and non-collaborative kinds of businesses. The cheapest plan fits this purpose because it gives 300 minutes per user per month. The package covers both inbound and outbound calls at $12.99.
Freshcaller
Are you looking for the best plan for your customer care team?
Then Freshcaller is the best fit for this purpose. Freshcaller comes with everything you will need in a VoIP phone system plus other customer support-specific features. Plus, you can also connect it to your CRM for easier management.
FreshCaller can connect to popular CRMs, including ZohoCRM, ZenDesk, Infusionsoft, and NoCRM among others. This makes it easy to pull customer data before making a call and can check previous interactions with the same client.
Conclusion
The availability of various plans for voice over the internet protocol makes this phone system worth giving a try. Irrespective of the size of your company, you have access to an affordable communication plan.
Depending on your business needs, use any of the above-recommended VoIP service providers to get your business communication sorted.