Would you like to learn how to code for free? You have come to the right page! Whether you want to become a front-end developer or a back-end developer, the internet offers a lot of opportunities for everyone!
If you want to become a good programmer and get a decent job, you don't need to have a college degree. Of course, having a degree in the field of programming is a huge plus and some employers will always appreciate that. But we want to point out that you can become a developer without a degree!
There are a lot of reasons to start learning how to code. Firstly, programming jobs are in high demand right now. The same trend is predicted for the future. The global labor market is full of programming jobs. If you would like to become a developer, now is the right time!
Secondly, you don't need to move to another country or city to get a job. Remote jobs are very popular today and people are slowly realizing all the benefits of working from home. They don't need to speed their precious time traveling to work. Instead, they can spend that time more efficiently!
Last but not least, programming jobs are well-paid. But before you start learning how to code, you need to ask yourself – do I like this job? To become a successful programmer, you need to love this job. If you think that you are good potential, you have landed on the right page!
In this article, we are going to discover the best sites to learn how to code for free!
The Best Sites to Learn How to Code for Free
Here is the list of the best free coding web platforms! For instance, whether you are looking for free Java courses or you want to learn the most popular MySQL commands, you will find everything on this list!
1. W3Schools Online Web Tutorials
If you want to learn the basics, this website might be a good start. When you open the website's main page, you will notice a huge selection of programming languages and frameworks. All these tutorials are free and for beginners!
Each lesson has a section for theory and practice. There is a window where you can type your code and practice what you have learned. Once you read all instructions, it is recommended to write your code in the window to see how would you solve a certain problem.
2. Udemy
If you prefer video tutorials, consider using the Udemy platform. Udemy gathers experienced software developers across the world who are eager to share their knowledge. Although many courses are not free, the site has an impressive base of free courses.
Udemy has around 155,000 video courses. The first thing you need to do is to create a profile. Once you create your profile, you will be able to search, bookmark, and watch courses. Enter the name of the course you want to attend, select the free option and you are ready to start!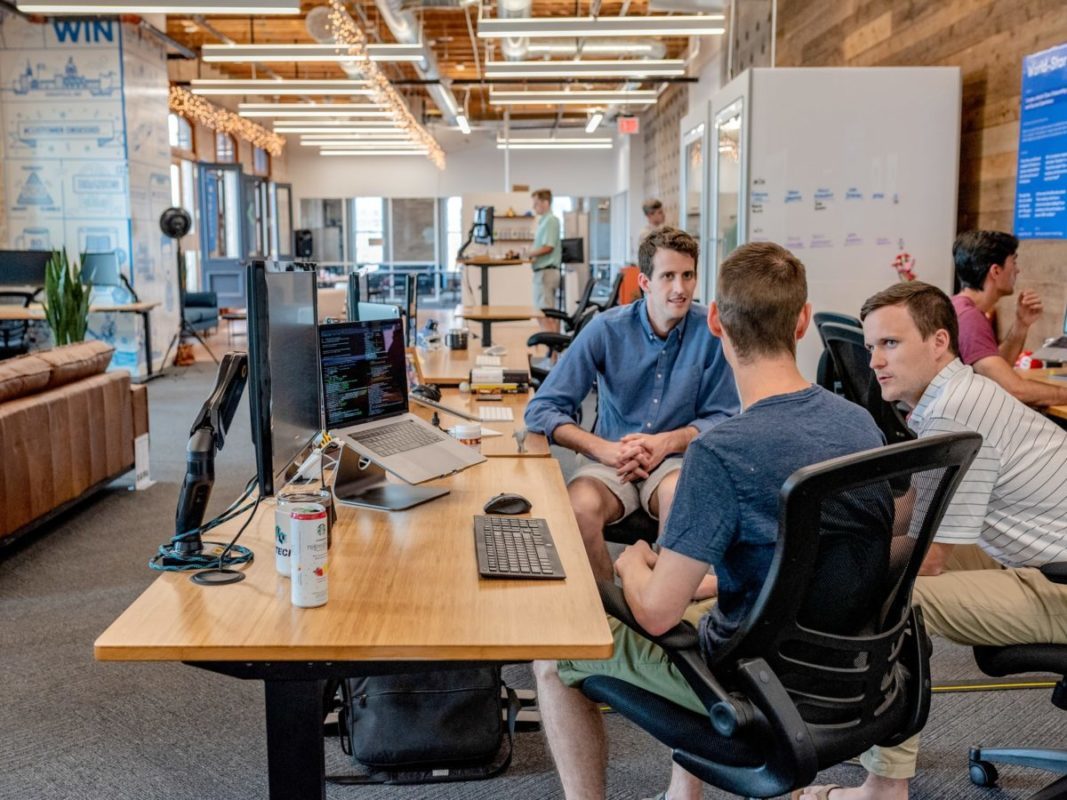 3. FreeCodeCamp
FreeCodeCamp is a web platform that makes learning programming accessible to anyone! When you register to the platform, you will get access to an online community forum, chat, and a huge selection of high-quality courses. If you feel lonely in the learning process, you can exchange your experience with other people through the forum or chat.
There are courses which cover the following fields:
Responsive design
JavaScript and libraries
Data Visualisation
API's and microservices
Quality Assurance
Python and machine learning
Preparation for coding interview
As you can see, this website covers almost everything! Don't expect to complete a particular course in one week. Each course will take you some time. In the end, you receive a certificate which you can share on LinkedIn to point out your new skills to potential employers.
If you don't want to waste your precious time searching for courses, this site might be a good solution for you! You get well-structured courses, exercises, online community support, and much more!
4. SoloLearn
If you want to compete with other developers, SoloLearn is a great place for you! The platform is available on mobile phones, tablets, and computers. There are a lot of lessons to study and articles to read. Lessons are interesting and after every course, you get a certificate.
The most interesting part of this platform is competition. Once you finish a course, you can compete with other programmers, show your skills, and earn badges. In addition, you can share the results on LinkedIn so your colleagues and potential employers can see your progress.