International travelling can be very challenging due to the language barrier. You can't even ask for a direction, speak to a taxi driver, order food, or talk to a doctor. You may not have time to learn a new language, especially if it's a brief trip to a foreign country.
Having at least one translation app on your smartphone can be very helpful. If you need to expand your choices, you should go through this article that lists out the best translation apps to help you have a safe, comfortable, and enjoyable trip.
Google Translate
Google translate can automatically detect and translate more than 100 languages by either voice, character recognition, or text. It is a popular app that people are using globally. You can access 59 languages offline using this app.
You can draw a text or characters in 95 languages if you don't want to type. It offers a camera translation; whereby you point your camera on a sign that you need a translation. For example, if you want a menu, you point your camera on it, and you will get your translation instantly.
It also has a fantastic feature of doing a real-time voice translation, whereby it lets you translate while in a conversation with someone speaking a different language.
Microsoft translator
Microsoft translator is the best app for business travelers. It has a feature that can do translation for a multi-person conversation. It does so by using your device to connect and speak to more than 100 people in different languages.
The app can translate images, texts, and voices into more than 60 languages. The app has a split-screen function that can allow you to look at a phrase while someone sitting close to you can read the translation.
Through the Microsoft app translator, you can depend on voice function and learn how to speak some of the words you are translating.
ITranslate
It  is one of the most common apps among the general public in the world. The ITranslate app lets you translate in real-time while someone speaks a different language. The most exciting thing that people love about this app is that it has an integrated dictionary. It also has a phrasebook that contains many useful phrases translated into more than a hundred languages. It offers both free and pro versions.
You can also download language packs which you can access while offline. ITranslate also offers you a camera translation, and you can use your phone camera to take pictures of any writing and get an instant translation.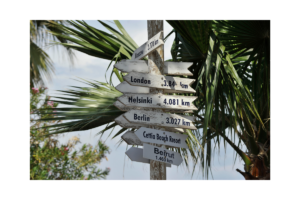 TripLingo
TripLingo is the best app if you want to learn and understand the culture of the locals. TripLingo supports more than 100 languages. It is designed with a lot of tools to help you navigate foreign countries.
Through this app, you can find helpful phrases with an engaging phrasebook. Additionally, you can download the words and use them while offline. Traveling tools like the tip calculator and Wi-Fi dialer are some of the features fitted in it. These tools relieve you from worry while traveling, making it easier for you to travel comfortably.
WayGo
WayGo currently deals with translations of Korean, Chinese, and Japanese languages only. It is entirely available offline. It can do images and text translations. For example, when you translate a menu item, it will give you a picture of that food item, and you can understand what you are likely to order.
It has both free and premium versions. The free version gives you a record maximum of 10 translations in a day.
SayHi
If you choose to use SayHi, you don't necessarily have to type. You can speak, and your device will record your voice and translate it to a language you want.
You can change your voice to either sound like a male voice or a female voice. It also has speed controls that can help you modify to your liking.
This app's only disadvantage is you have to connect to Wi-Fi or the internet to use it.
Papago
Papago specifically deals with translation between English and Asian languages, Chinese, Vietnamese, Japanese, Indonesian, Korean, and Thai. It also does Spanish, Russian, Italian, and German. You can use either voice or text translations.
You can also have a conversation with someone and have the app do the translation of your languages automatically. The app can do picture and text translations. Moreover, you can access the translation offline. The app also has a built-in dictionary as well as a phrasebook.
With the proliferation of translation apps, travelling to foreign destinations will certainly become less stressful. Be sure to try different apps to identify those that will work best for you.